Catch Roger Fan's (of Finishing the Game) blog entry about the DC APA Film Festival.
http://www.alivenotdead.com/34319/viewspace_33430.html
Grassroots Day 4 - A Pot Belly in Washington D.C.
Saturday, Sep 29, 2007 3:33AM
/
Standard Entry
12 comments
/
Add a comment
After only 3 hours of sleep Justin, Julie, Sung, and I caught an early morning train to Washington D.C. We had to run like mad to catch our ride at NY Penn Station cause Sung and I refused to get out of our beds.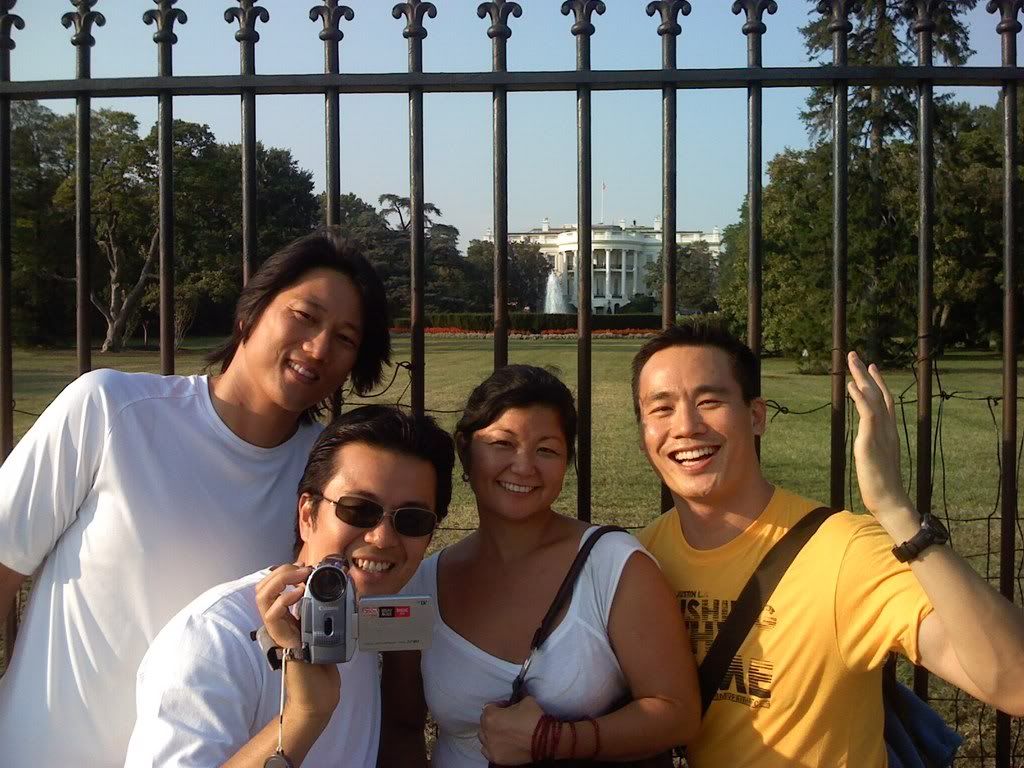 An FTG "Hello" from the President's backyard. The grass was dying...

The last time any of us had been in DC was in 2002 for BLT. So we were all very excited to return to our nation's capital. We were picked up by DC Asian American Film Festival President, Christian Oh. He was more pimp then film festival purveyor. And he further cemented his image as DC Mac Daddy when he dropped us off at our hotel and gifted each of us with a 2 liter bottle of Vodka.


Sung pictured with Tyesha, Tyeesha, Jamal, Tydvia, Hannah, Donald at DC's Pot Belly sandwich shop on 11th & F.

None of us had a meal and it was 3 pm. So we checked in and headed out for a quick bite. Originally Justin wanted Italian. However, we were snubbed with some hard core "spirit dark" at one of DC's finer italian joints, with the waiter insisting that we could not have meatballs with our spaghetti. We love meatballs so we left. But things always happen for a reason. We ended up at a cool sandwich shop called Pot Belly's. The second we stepped in, the folks at Pot Belly recognized Sung from FF3. They were the coolest bunch and they gave us the warmest welcome. In fact, they refused to let us pay for our lunch. We couldn't have asked for more. Great food, great people, and they had a mean meatball sandwich. Thanks Pot Belly!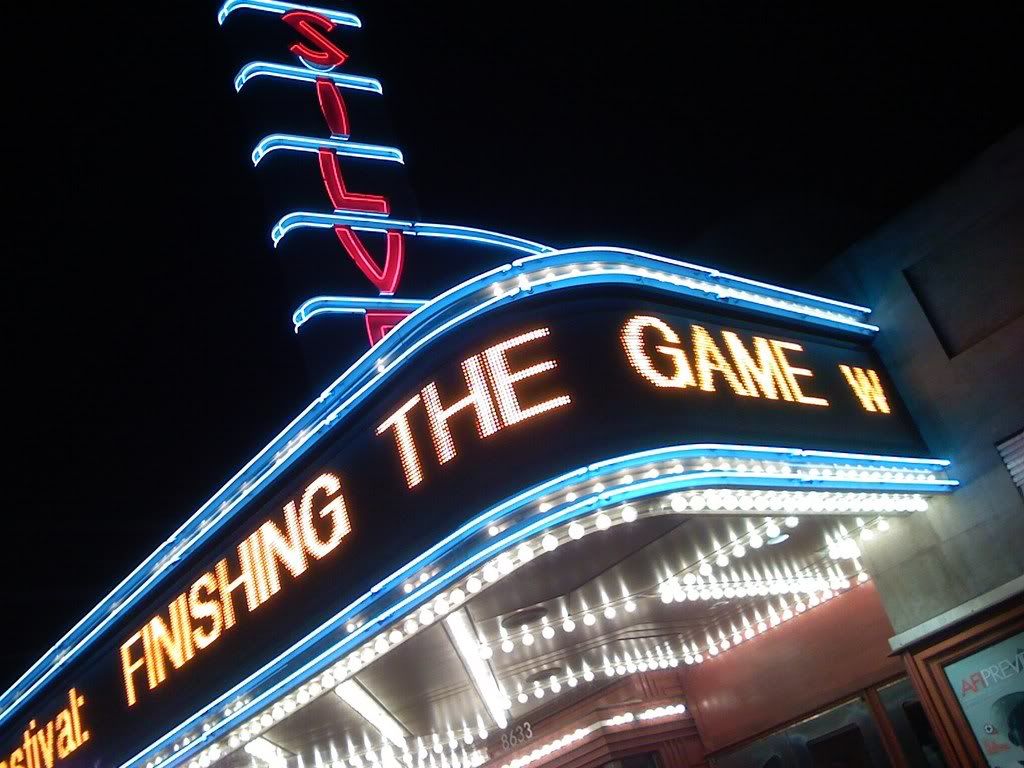 Later we attended the opening night of the DC AA Film Fest. FTG was the opening night film. And though it was pouring rain, the energy was awesome and the DC crowd was just great. One of the coolest things about this Journey is getting to meet the many people we connect with on line via MySpace, Facebook, etc in person at their home cities. We finally got to meet our MySpace buddy Nathalie Liautaud and a few other of our Internet family members. Very cool indeed. By the time I looked at my watch it was almost 2 am. I decided to head back to the hotel with Julie while Justin and Sung decided to go walking to find DC Chinatown. Justin and I are headed back to NYC in the morning to attend the NY OCA Banquet while Sung and Julie are sticking around in DC to speak to the students at Georgetown. It is now 4 am, Friday. Must sleep. : ) -Roger